We'll always keep you posted on your order by email. Once you've placed your order, we'll send you an email saying 'It's confirmed! with your order number.
When your order is packed and shipped from our warehouse, we'll send you another email saying, 'It's coming.' When your order is on its way (how exciting!) you will receive a text and/or email from the courier company to let you know when it will be delivered.
Deliveries in the UK may be made any time between 8.00am and 9.00pm, Monday-Saturday. Just make sure we can access your delivery address easily during these times. If you're out when we call, our couriers will attempt delivery to a secure location or leave the parcel with a friendly (we hope!) neighbour

To track your order, enter your order number below. Just FYI our order numbers start with 75XXXXXXX and are 9 digits long.
Our delivery options and timeframes can be found Here.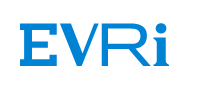 For EVRi Standard Delivery orders you can track or divert the parcel from their text/email notification. This will contain the 16 digit tracking number which you can also check by visiting EVRi
For DPD Next Day orders, you can download the DPD app here, where you can keep track of your order's journey and manage all your delivery preferences, including safe-place delivery, delivery to a neighbour or delivery to a local pick-up shop.
Alternatively please visit DPD
If you leave delivery instructions on your parcel, it's your responsibility once delivered – so do make sure it's somewhere really safe. (We want your shopping to reach you safely!)