From Wednesday 1st February 2023, we'll be offering Klarna as a payment method in our UK Carvela Freestanding stores and Outlets
Unfortunately, Klarna payment option will not be available in our ROI stores, concessions, Shoeaholics or Steve Madden stores.
How does this work?
To pay with Klarna, simply generate a single-use, virtual card for Carvela within the Klarna app. This card then is added to your ApplePay or GooglePay wallet, and used as payment in the same way that you'd use any other "tap to pay" card.
You will be able to generate Carvela virtual cards to use in our stores.
The minimum amount to create a Klarna in-store card is £30. The maximum spend varies for each customer and each new purchase is evaluated by Klarna to ensure safe spending practices.
Creating a Virtual Card
Paying with Klarna is easy - all you need is the Klarna app.
You can then use this to generate a Carvela Virtual Card using the following steps: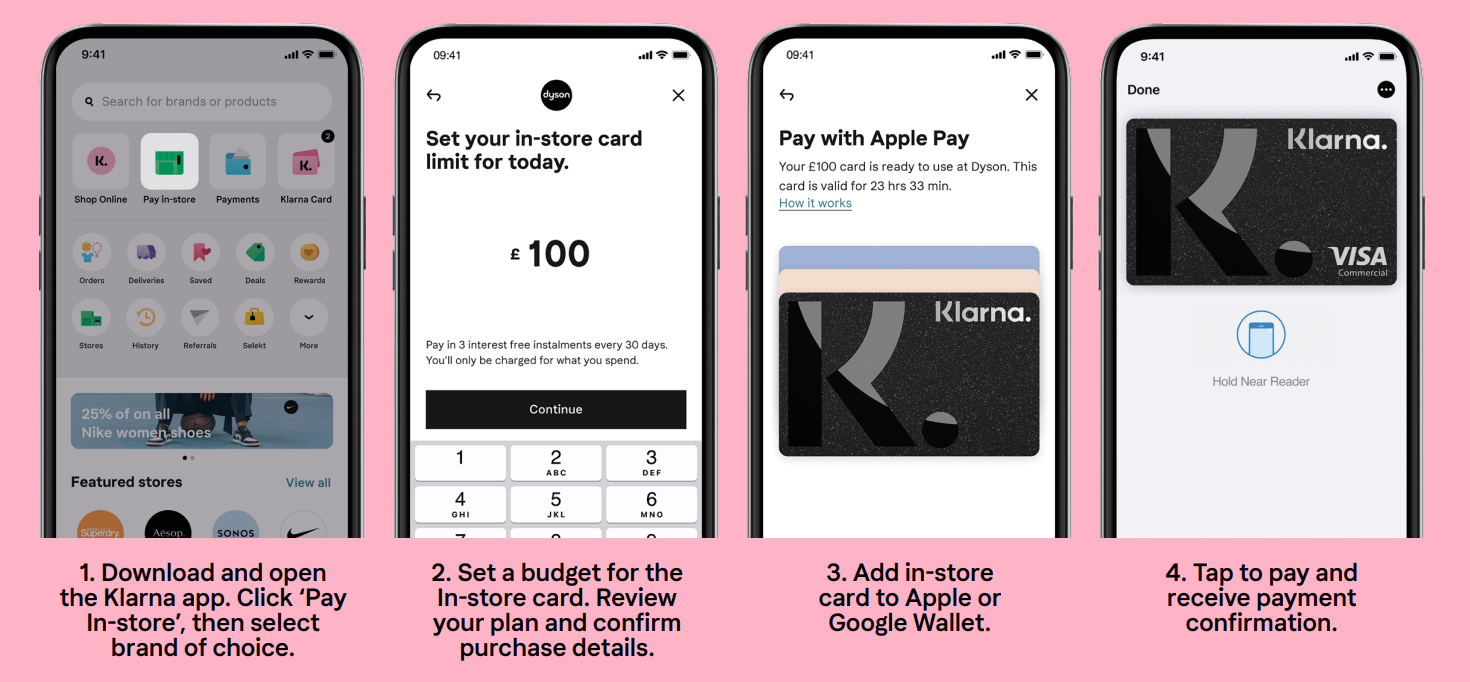 How does "Pay in 3" work?
Spread the cost of your purchase into 3 interest-free installments. The first payment is made at the point of purchase, with the remaining installments scheduled automatically every 30 days.
Klarna's Pay in 3 instalments credit agreements are not regulated by the FCA. Missed payments may affect your ability to use Klarna in the future. 18+, UK residents only.

How do refunds work?
Simply tap the Klarna virtual card in your wallet to obtain the refund
Once the store has processed a refund, Klarna will update your payment schedule and refund any payments already made if necessary. It may take up to 5-7 days to restore funds to your original payment method.
If you no longer have the same virtual Klarna card, we can refund to another card but please note that you will still be responsible for any remaining Klarna payments and the outstanding Klarna bill will need to be settled with these funds.
Chat with Klarna customer service: +44 (0)808 189 333