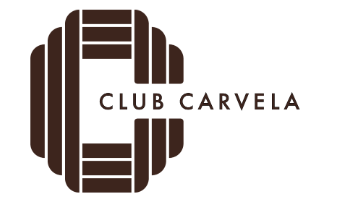 What Is Club Carvela?
Club Carvela is your chance to be part of an inclusive community where you can enjoy exclusive perks and keep up to date with the latest trends and offers.
What are the Club Carvela Benefits?
Club Carvela members will benefit from exclusive offers, from 25% off on your birthday to first access to events and offers.
You can check the full benefits here.

How Do I Join Club Carvela?
If you are a new customer, you can join Club Carvela by subscribing to our emails either from the pop-up on our website or the footer. Please see examples of where you can sign up below -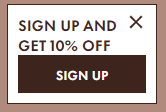 If you've previously shopped in a Carvela store and given the team your email address with permission to subscribe to our marketing emails, you will automatically be added to Club Carvela.
What if I want to leave Club Carvela?
You can click the unsubscribe link at the bottom of any Carvela email to stop hearing about Club Carvela. Once unsubscribed you will no longer be sent Club Carvela email offers/discount codes.
Can I redeem the Club Carvela codes in a Carvela store?
Loyalty Gift codes can be redeemed in one of our Carvela freestanding stores.
Not valid in Carvela Outlets.
The code cannot be redeemed in Kurt Geiger freestanding stores, outlet stores or concessions.
Please show the original email at till point before payment is taken to redeem the code. Printouts or screenshots of the Club Carvela code will not be accepted.
Each code is only redeemable once and is applied to eligible items in the purchase and linked directly to your email address.
Birthday Codes
Please ensure you have updated your birthday on your Carvela account.

Your discount will be emailed on your birthday but to ensure you receive this, please ensure your birthday has been entered into your account information at least 7 days before the date.

We are only able to issue birthday codes for birthdays in the future and are unable to backdate these or apply them retrospectively.

Only one birthday gift will be sent per customer in a 365-day period.

Birthday codes can only be used on full-price items and are valid in-store and online. Codes cannot be used in conjunction with any other voucher or discount code.
Club Carvela Monthly Competitions
As a member of Club Carvela, each month you shop with us online or in-store, you will be automatically entered into our giveaway to win a pair of Carvela shoes or bag of your choice.
The first draw is scheduled for the 1st of November for purchases made between the 1st to the 31st of October 2023.
Terms and Conditions for winners
The randomly selected winner will receive an email from Club Carvela on the 1st of each month indicating what they have won which will either be a free bag or pair of shoes.

The email will

contain a code which will be valid to use on carvela.com only.

One code per customer, one use only.

Maximum value of £250.

The cod

e will be valid for 30 days

and can be used on Full Price or Sale items.

If you do not wish to participate in the monthly competitions, you can unsubscribe from our newsletter at any time.

In the event of a return, codes cannot be reissued unless item is faulty.